Your Ideas are Your Presentations.
Make your next big presentation in what you spend drinking your coffee. With Keyslide, your presentations get designed by themselves.
Everything Starts with a Blank Page.
Just start writing, Keyslide automatically design your slides!
Presentations with Attitude.
Change your presentation design in a blink. Your slides automagically adapt themselves. No extra work.
The Power of the Internet in your Slides.
Whether you need professional images, videos or charts, you can find it and use it in your presentations without ever leaving Keyslide.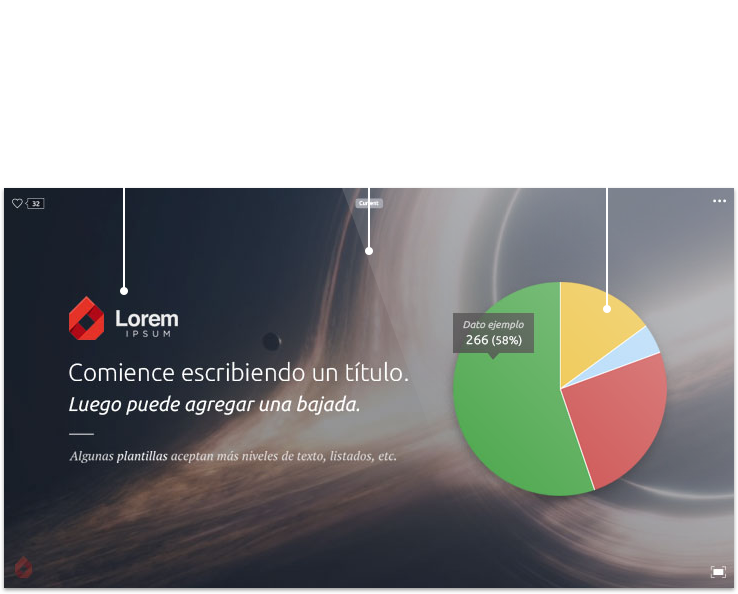 Your Presentations Always Available.
You don't need to install any software, and you don't need USB Drives! Your Presentations are always available online, no matter what Device or Operating System you're on.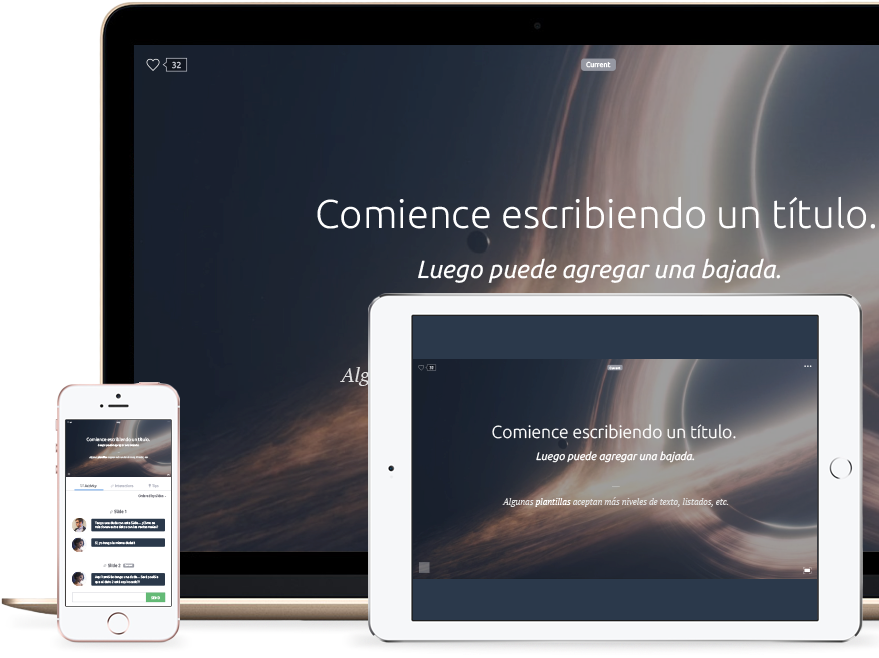 Audience Interaction Made Easy.
Attach documents, videos, images, links y more, directly in your slides for your audience to download. Let them leave you questions, start a conversation, or answer polls. Your presentations are alive!